Carreras Bling Blog
Recent jewelry news, info and Carreras Events.
We love all types of mothers. We love young mothers, mothers with teenagers, mothers who have become grandmothers, working mothers, stay at home mothers, adopted mothers and step-mothers.
And Mother's Day is right around the corner. So, wouldn't it be a great idea to give your mother, no matter what type of mother she is, a gift that shows you appreciate her and care about her?
We have assembled a few ideas for a Mother's Day gift. There is everything from diamond earrings to our collection of jewelry by women designers. Take a look.
Stackable Rings: A favorite gift to celebrate all of mom's accomplishments, including her family! Click here to see the collection.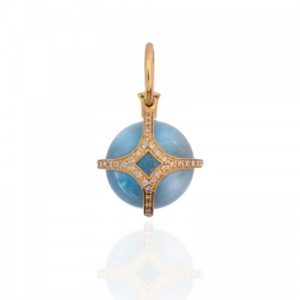 A Bujukan Bracelet: The Bujukan Bracelets from Gabriel will leave her wanting more. Click here to see the bracelets.
Celebrate mom with a local designer: Emily Lawson Dahl is an American jewelry designer from the Tidewater Region of Virginia and is new to our store. Click here to browse her collection.
Studded earrings: A mom's life is hectic! Give her a beautiful pair of stud earrings that she can wear to work or to play with the kids. Click here to view our collection of diamond earrings.
Art-driven jewelry collection: Evocateur is full of color! Lots of delicious designs to choose from. Click here to see the wonderful styles.
Peter Storm necklace: Peter Storm's collection of Tessuto Colori is amazing for layering. We especially love this necklace! Click here to see the amazing necklace.
Charles Garnier collection: The new Compass Rose Collection from Charles Garnier symbolizes guidance and the ability to point you in the correct direction. Click here to see the collection.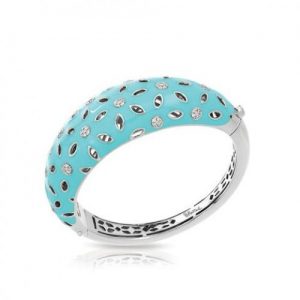 Birthstone: All the birthstones! Moms love to celebrate their children by wearing their birthstones. For example moms of March babies will enjoy one of our beautiful aquamarine pieces. Click here to see our aquamarine jewelry.
Shower mom with gifts made by women: We carry an impressive collection of jewelry from women designers. Click here for jewelry by Gumuchian. Click here for jewelry by Sloane Street. Click here for jewelry by Lika Behar. Click here for jewelry by Lawson Dahl.
"Graduation" is just around the corner. While students might not be filling a gymnasium or auditorium this year, they will still be turning the page on an important chapter in their lives. So, why not celebrate this amazing achievement with a special gift?
We offer a wide array of gifts for high school and college graduates. As always, when you shop online with Carreras, we will send it beautifully wrapped and with free shipping.
Here are a few gift idea:
Classic gifts
Pearl Stud Earrings: Pearls are the perfect gift to send a graduate. We have a wide variety of pearls to choose from. We have classic classic white pearls, luscious black pearls, and colorful dyed pearl. Click here to see the selection. You can also click here to see our entire collection of pearl necklaces, bracelets and earrings.
St. Christopher's medals: St. Christopher is a patron saint of travel. Give the gift of protection as students begin the new chapter in their life. The medals come in two different styles, three different sizes, and can be engraved. They are perfect to wear as a pendant or on a charm bracelet. Click here to see our collection.
Other gift ideas
Cuff link box: This cuff link box is a great way to store that perfect pair of cuff links that a student wears at graduation. The box has a stripped interior and modern design. Click here to see the box.
Pewter Virginia Juelp Cup: This cup is the perfect recreation of a Virginia tradition. The 8 oz cup can be engraved with the graduate's name and the Class of 2020. Click here to see the cup.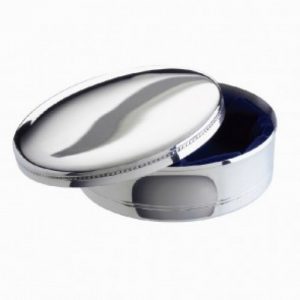 Pewter "Images of America" Jewelry Box: This jewelry box will last her a lifetime and a special reminder of her accomplishments. The top can be custom engraved. Click here to see the jewelry box.
Wolf "Palermo" travel jewelry case: Style and sophistication exemplify the Wolf travel jewelry case. Named after a seaport city in Italy, the box contains multiple compartments to store various types of jewelry. Click here to see the case.
Mastoloni 16″ Freshwater Pearl Necklace: For 100 years, the Mastoloni name has been synonymous with pearls. Any graduate would adore this classic set of pearls. Click here to see the fine necklace.
Mastoloni 14K Yellow Gold Pearl and Diamond "Empress" Earrings: Dangling pearl earrings are a unique way to display the beauty of a pearl. The earrings are topped with diamonds and celebrate a graduate's achievement. Click here to see the earrings.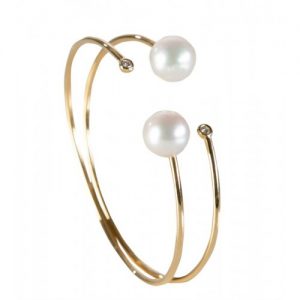 18K Yellow Gold Pearl and Diamond Bracelet: A double-cuff-style bracelet highlights this piece of extraordinary jewelry. The bracelet is perfect in both casual and formal attire and will make the perfect gift for a recent graduate. Click here to see the bracelet.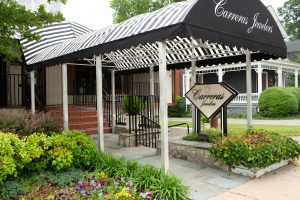 Note: The information below is based on the most available information but is subject to change.
Libbie and Grove is a thriving section of Richmond, and businesses continue to operate despite the challenges of the COVID-19 pandemic. Many businesses have had to adjust the way that they operate, but they are continuing to offers valuable services to customers.
"We realize these are tough times, but we are excited that businesses around Libbie and Grove are still functioning," said Rejena Carreras, owner of Carreras Jewelers. "You can get food at a local restaurant or shop online at the multiple boutique stores. It's a great way to support our community."
Here is a list of how the shops on Libbie and Grove are operating:
Carreras – Open online here with free shipping. Purchases made through our website are completely returnable. (Note that we do reserve the right to cancel orders for "misuse" of this policy. Please read the returns policy on our website for details) We would be glad to talk to, email or or text you about pieces on our website, and send any additional information or images that may help you with your purchase. Also, purchase a gift card now until we reopen and we will add 15% extra to it.
1z, 2z, 3z – Shop online here, home delivery and free shipping available.
Apothec – Shop online here, curbside pickup, home delivery, and shipping available.
Alton Lane – Shop online here.
Beijing on Grove – Delivery available. Visit their website here.
Bliss – Shop their Instagram! @bliss5812
Caturra on Grove – Temporarily closed.
CCH Collection – Shop online here.
Continental – Available for take out. Visit their website here.
Fraiche – Offering free local delivery on purchases over $50 within a 15-mile radius of Fraiche and curbside pickup available during 11-4pm, Monday-Saturday. If you need anything please don't hesitate to call: (804) 282-4282, or send an email: contact@fraichehome.net Shop online here.
Gearharts – Temporarily Closed
Gelati Celesti – Order online for pick-up here.
Hampton House – Shop online here.
Irresistibles – Shop their social media and online here. Free shipping and door delivery available
J Emerson Fine Wines & Cheese – Open and practicing social distancing. Curbside pick-up available. Visit their website here.
Jack Brown's – Menu available for pick-up under tents and delivery. Visit them online to order here.
Kamborian Rugs – Shop online here
Levy's – Offering Delivery and Shipping options! To talk or text dial 804-840-6714
Libbie Market – Open 7 days a week and for customers who would prefer to stay at home, they offer online shopping, with delivery or curbside pick-up, through their website here.
Mango – Temporarily closed. If you'd like to support your stylist while they are closed order yourself a bad hair day hat from here. It's the perfect way to not stress about your hair and 50% of the proceeds will be donated to the livelihood of their team members. Be sure to select Mango Salon at check out.⁠
Montante – Open Monday – Friday 10am – 4pm for essential appointments. Visit their website here.
Nellie George – Shop their Instagram! @shopnelliegeorge
On U – Shop online with free shipping here
Palani Drive – Open for to-go orders with new hours. Visit them online here.
Palette – Available help with home projects & paint projects by calling 804-716-1742. Shipping paint for Free. Delivering art (to try or buy) to your home. More information on their website and social media.
Paper Plus – Follow them on Instagram @paperplusongrove
Peter Blair – Shop online here.
Pilar and Peacock – Follow their social media and visit them online here.
Scents of Serenity – Temporarily closed. Gift cards available here.
Shaheen, Ruth, Martin & Fonville Real Estate – Open and has the ability to show properties virtually. Visit their listings online here!
Taste – Curbside pickup and delivery available. Visit their website here.
Thistles – Shop online here
Zazoli Sweets – Open limited hours for curbside pick-up. Free Delivery. Shop online here.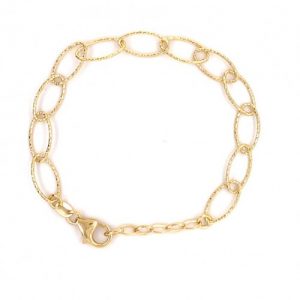 Jewelry designer Peter Storm loves color and has created a line to honor that passion. It's called the Tessuto Colori, or the Fabric Colors collection. It is a collection of bracelets, earrings, and necklaces in colors galore.
For the holiday season, Carreras Jewelers is holding a special on a select group of the Tessuto Colori line. When you purchase two of the sterling silver link sparkle bracelets or necklaces, you get the third one for free. You can mix and match bracelets and necklaces and colors.
The sale runs from now until Christmas Eve. Bracelets and necklaces are available in silver and rose, yellow, and black-finish sterling silver. Bracelets are $90 and necklaces run between $165 and $255. You can pick three of the same or mix and match bracelets and necklaces and colors! Free item must be of equal or lesser value.
Perfect gifts for your daughters, granddaughters, nieces, and friends!
Promotion available in-store only or by calling 804-282-7018.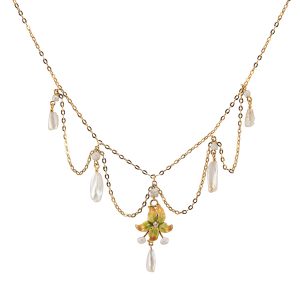 Come secure a piece of history at Carreras Jewelers' Fine Antique & Estate Jewelry Event. The two-day affair will feature vintage and estate jewelry marked to sell for the holiday season.
The event takes place from 10 a.m. to 5 p.m. on Dec. 6 and 7 at Carreras Jewelers, 121 Libbie Avenue in Richmond. A variety of styles will be on display, including Victorian, Art Nouveau, Art Deco, Retro, Contemporary and Designer.
Looking for the perfect engagement ring or wedding bands? The sale will also feature vintage and estate wedding jewelry. Maybe a lit bit of history can provide the perfect piece of jewelry for someone you love?