Carreras Bling Blog
Recent jewelry news, info and Carreras Events.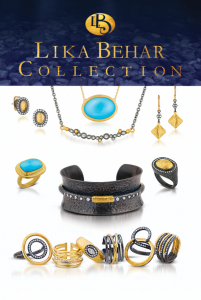 East meets West with the fantastic jewelry of Lika Behar. Born in Istanbul, Behar's jewelry combines gemstones of every color with gold and sterling silver. It has an ancient sensibility with a modern feel.
"From the beginning, I had a vision of what I liked," she was recently quoted. "It's what I wear myself. I enjoy wearing jewelry that's elegant and stylish, with precious metals and gems, but that's casual, not too formal. It fits how we dress today — jewelry that you can wear with jeans, casually elegant. I've always used the finest materials. I'm a jeweler's daughter. Our family doesn't do costume jewelry!"
Want to experience her amazing collection firsthand? Join us for a Trunk Show that will feature some of the finest pieces in her collection.
The event takes places May 1st from 10 a.m. to 5 p.m.
You can't buy Lika Behar jewelry anywhere else in the Richmond area. At the event, you can try on her collection and see how well her unique aesthetic appeals to your sensibilities. You won't want to miss out on this amazing opportunity.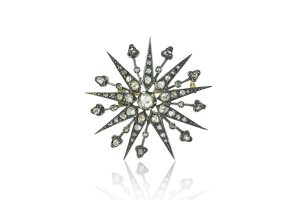 Friday, April 12th -10am – 5pm | Saturday, April 13th – 10am – 5pm
Prepare to be dazzled at our specialty Spring Estate Jewelry Show featuring a collection of the most coveted estate jewelry and diamonds including signed pieces from designers such as Cartier, Van Cleef & Arpels, Tiffany & Company, Raymond Yard, Boucheron, and Henry Dunay. Be the first to shop at our evening reveal on Thursday or stop by at your convenience on Friday and Saturday 10am – 5pm. We look forward to seeing you there!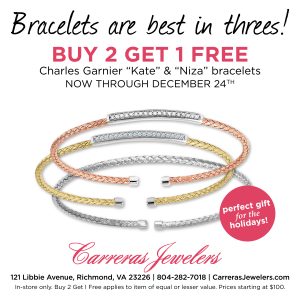 Who doesn't love getting something for free…especially when it is jewelry! For the holiday season, Carreras Jewelers is helping you celebrate with a buy two and get one free on select Charles Garnier bracelets.
Charles Garnier's jewelry is always a popular choice for holiday gifts at Carreras Jewelers. This year, anyone who purchases two of the "Kate" or "Niza" bracelet styles gets one free! These are the perfect gift to give someone who loves to wear stack bracelets OR if you need to give a gift to three different people OR to treat yourself to a special gift! They also make great stocking stuffers.
The flexible cuff bracelets are tubular woven and are available in sterling silver or 18kt yellow or rose gold over sterling silver. They look stunning on anyone's wrist and can easily transition from day to night.
The special takes place from now until Dec. 24. Visit Carreras Jewelers at 121 Libbie Ave. to see the entire selection of Garnier bracelets.
Promotion available in-store only.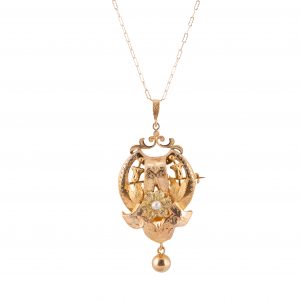 Carreras Jewelers is known in Richmond as a leader in estate jewelry. Our buyers purchase incredible jewelry from the public as well as work with estate jewelry dealers nationwide to provide a unique and ever-changing selection. Our Gemological Institute of America (GIA) certified Appraiser looks at each and every piece and selects the best of the best to be sold in our store and online.
Each year we transform the sales floor into an estate jewelry lover's dream for two days during the holiday season for a Fine Antique and Estate Jewelry Event. This year it takes place Nov. 30th and Dec. 1st from 10 a.m. to 5 p.m. at 121 Libbie Ave. in Richmond.
Every case in our store will be filled with estate jewelry from the Victorian, Art Nouveau, Edwardian, Art Deco, Retro, and Contemporary time periods. Treasure hunters will be able to find everything from a classic strand of pearls to one-of-a-kind Victorian 18K Gold Floral Brooch with Pendant Bail.
The event is the perfect opportunity to start the holiday shopping season and purchase that meaningful gift for someone you love.
We look forward to seeing you for our Fine Antique and Estate Jewelry Event!
The Holiday Season is sneaking up on us. Pumpkin spice lattes are being sipped at local coffee shops, people are making travel plans, and sparkly wish lists are being made.
The real question though is — what sparkles do YOU want for the holidays? What about a Lika Behar Oxidized Sterling Silver, Laboradorite, Moonstone And Diamond Cuff Bracelet or a classic piece of estate jewelry from our fine collection? Maybe it's the pair of diamond stud earrings you have always wanted?
Just like when you were a kid, you can fill out your very own wish list. You don't have to mail it to the North Pole though. We are holding Wish List Week from Nov. 5 through Nov. 10. You create a list of fine jewelry that you'd like to be given from Carreras Jewelers over the Holiday Season and holiday elves will do the rest! It's easy to create your own list. Either browse our website and start adding items or stop by the store and fill one out while you are here. Load your list up with diamonds, rubies, sapphires, necklaces, bracelets, rings…the possibilities are endless!
Wish List Week makes shopping a whole lot easier for someone who cares about you and there is no worrying about whether or not you like the gift, because you've already selected it.
During Wish List Week only…each person who fills out a wish list will be entered to win a $100 gift certificate. Perfect to use towards an item on you wish list!