Carreras Bling Blog
Recent jewelry news, info and Carreras Events.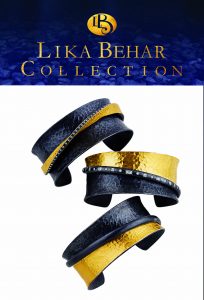 Join us at Carreras Jewelers as we introduce Lika Behar to our store with a Trunk Show of her gorgeous collection. Her pieces are not sold anywhere else in the area and they are a must see!!
October 5th & 6th 10am – 5pm
Istanbul born acclaimed designer Lika Behar creates unique and captivating works of wearable art. Inspired by ancient jewelry-making techniques, she uses pure 24k gold, sterling silver in oxidized or matte finishes, diamonds, and fabulous gemstones, in truly amazing color combinations.
Join us for this opportunity to shop this gorgeous collection!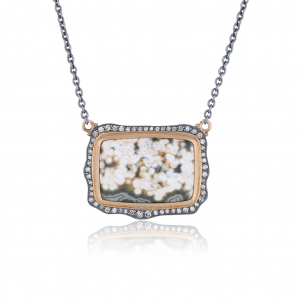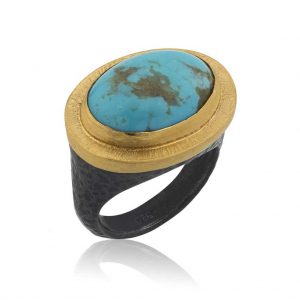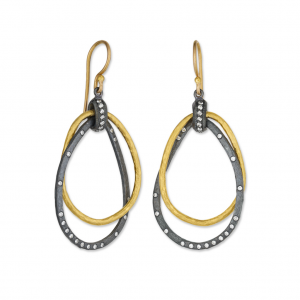 Join us on October 20th for the 1st 5k Diamond Dash on the Avenues presented by Carreras Jewelers, benefiting
Bon Secours – Evelyn D. Reinhart Guest House at St. Mary's Hospital.
Carreras Jewelers is so excited to present one lucky randomly drawn winner with a stunning Peter Storm 18kt white gold diamond halo pendant
valued at $4200 at the finish line!!
You don't have to win the race to win the necklace…just register and participate !
The race course will take you through the vibrant neighborhoods of Westhampton, by way of Libbie, Grove and Patterson Avenues. This race is sure to add some sparkle to your day!
REGISTER FOR THE 5K DIAMOND DASH HERE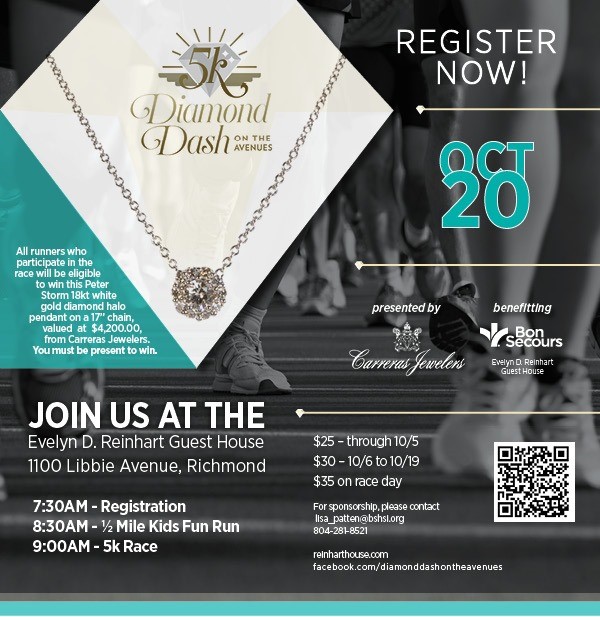 Canadian designer Noam Carver has been making jewelry has entire adult life. At 18, he apprenticed with a master jeweler in Montreal. That experience laid the foundation for his career as one of the top custom jeweler makers in the world.
Carreras is now an authorized Noam Carver dealer. The company will carry a bridal ring series. Customers can experience the rings online or in the store. His rings are lasting treasures that she will love forever.
Carver says his design process involves imagination, translation and implementation. He begins by thinking and dreaming about the piece. He then uses drawings and 3D printing to bring the design to life. Finally, the piece is assembled with some of the finest metals and stones in the world.
"With computer design and 3D printing, I harness the latest technological advances to expand my art, creating with a level of precision and excellence higher than ever thought possible," Carver says.
Carver pays an inordinate amount of attention to detail. He wants his rings to be flawless and makes sure every aspect of a piece of jewelry is perfect.
That effort has won him numerous awards. They include: MJSA, Canadian Jeweler, National Jeweler, National Jeweler "Best Of", and the 2017 Centurian Designer Award for an "Edwardian-inspired enameled engagement ring with a contemporary twist."
Visit our in-stock Noam Carver engagement rings and wedding bands here.
Carreras Jewelers is holding its annual Jewelry Summer Sale July 26-28. It's a chance to get out of the summer heat and shop for an stunning new piece of jewelry. During the sale, you will save between 30%-70% on fabulous earrings, necklaces, rings, pendants and other fine jewelry.
Let us give you a taste of what will be up for grabs at amazing prices during our Jewelry Summer Sale with these three stunning pieces of jewelry. They would be a nice addition to any women's jewelry collection.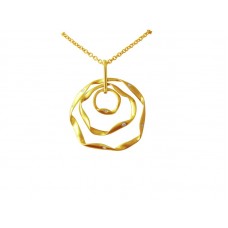 This Cherie Dori 14KT yellow gold and diamond "ribbon" pendant is a great transitional piece. Wear it during the work week, on the weekend to hop around the avenues, or out to dinner with your favorite date. It features three satin-finish ribbon circles with round diamond accents. It's a unique and exquisite pendant. Regular price: $1850. Jewelry Summer Sale price: $740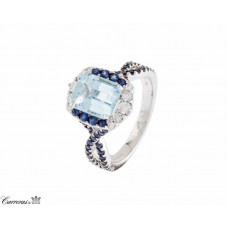 Our Christophe Danhier 18KT white gold "Candide" aquamarine, sapphire and diamond ring is a stunner. It features one center emerald cut aquamarine flanked by 54 round faceted blue sapphire. The ring is accented with 10 full-cut diamond melee. It will sparkle and shine on any woman's finger. Regular price: $4965 Jewelry Summer Sale price: $1986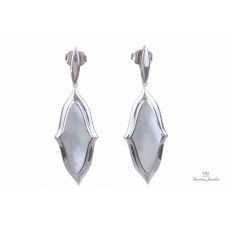 These Kabana sterling silver white Mother-of-Pearl dangle earrings feature a pair of marquise-shaped drops with white Mother-of-Pearl inlay and are finished with posts and friction backs for pierced ears. Kabana is known as the Master of Inlay and it is easy to see why once you feel the smoothness of these earrings. Regular price: $495 Jewelry Summer Sale price: $198
$100 gift card giveaway
Who wouldn't want an extra $100 to spend? As part of the Jewelry Summer Sale, we're giving away a $100 gift card. You're entered into a drawing with each purchase at Carreras. The more you buy…the more chances you have to win!! The winner will be announced July 30.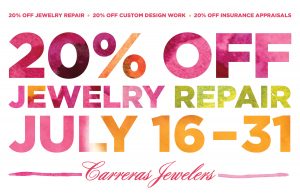 Carreras Jewelers is holding its annual jewelry repair event from July 16-31. Save 20% on jewelry repair (excluding watches), pearl restringing, insurance appraisals, and custom jewelry design work.
Jewelry Repair work includes:
Re-size, clean and polish rings
Re-set, tighten or replace stones
Refurbish mountings, re-tip and replace prongs
Shorten or lengthen chains
Change clasps
Solder charms
and more!
Have you been procrastinating getting that necklace restrung? It's recommended that you restring a pearl necklace regularly, as the string can become worn out and break easily. Pearls that are worn often should be restrung yearly, and pearls that are worn only on special occasions should be restrung every two to three years.
Other pearl jewelry work includes:
Tighten and strengthen your old or damaged strand of pearls
Restyle and update your design
Restring your colorful beads and dye the silk to blend with your beads
Are you looking to create a piece of custom jewelry? Our team will work with you and redesign a current piece or build a new piece from scratch. We can even design jewelry to match a current piece in your collection, and during the sale, the work is being offered at a 20% discount.
Update your Jewelry Insurance Appraisals at a 20% discount during the sale (up to 10 items). You will need to call and make an appointment with Tami Toms, our Certified Gemologist and Certified Gemologist Appraiser. By choosing an AGS-certified Appraiser, you can rest assured that you're working with a professional who has been trained and certified. Our appraiser will thoroughly inspect your jewelry and get you a value that is as accurate as possible. We recommend getting your jewelry appraised by us every three to five years to update your insurance policy so you will be covered in the case of loss, or to get a measurement on your investment.
For more information or to schedule your appraisals, call 804-282-7018.