About Carreras
As a purveyor of fine jewelry for over 50 years, We're committed to providing honest, highly knowledgeable, creative and unparalleled service.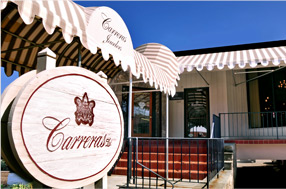 Specializing in one of a kind Estate pieces, diamonds, fine gold, sterling silver, color gemstones and pearls, Carreras always has the perfect gift to celebrate every life event. Carreras also provides detailed appraisals for insurance purposes, jewelry redesign, repair services and jewelry buying.
Located in the heart of Richmond in the historic Libbie and Grove shopping district, Carreras welcomes new and familiar faces. Enjoy a taste of Richmond by spending your day shopping on the avenues of Libbie and Grove and let the expert staff at Carreras teach you about making affordable, educated jewelry decisions.
The Core Values embodied by every Carreras team member are: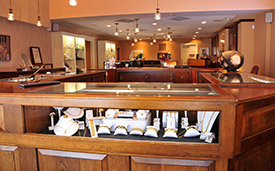 Exceed customer expectation by treating every customer as an honored guest.
Offer top quality products at fair and competitive prices.
Encourage involvement in the Community and continuously build relationships with local Charities.
Always provide honest and fair information to solve any request, challenge or problem.
Practice the moral and ethical values of the American Gem Society.
Carreras Jewelers is a Member of the Following Organizations:
American Gem Society (AGS)
Jewelers of America (JA)
Virginia Jewelers Association (VJA)
American Gem Trade Association (AGTA)
Jewelers Vigilance Committee (JVC)
Retail Merchants Association
Westhampton Merchants Association