Contact Us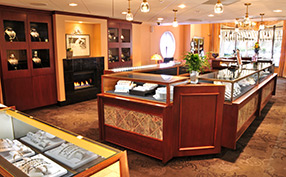 We look forward to hearing from you!
Please find our contact information below:
Carreras Jewelers
121 Libbie Avenue
Richmond, Virginia 23226
804-282-7018
Get directions to Carreras
Email us: info@carrerasjewelers.com
Or use the contact form at the bottom of this page.
Hours
Retail & Repairs: Tues-Sat 10:00am-5:00pm
Buying Office: Tues-Fri 10:00am-4:30pm
We do not take appointments for the buying office but please call ahead for details. Appraisals for insurance purposes are by appointment only so please call ahead for scheduling.
Phone Numbers