Contact Us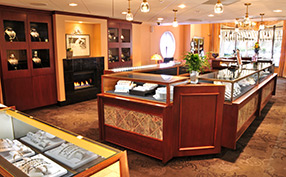 We look forward to hearing from you!
Please find our contact information below:
Carreras Jewelers
121 Libbie Avenue
Richmond, Virginia 23226
804-282-7018
Get directions to Carreras
Email us: info@carrerasjewelers.com
Or use the contact form at the bottom of this page.
Hours
Retail & Repairs: Monday – Saturday, 10am – 5:00 pm, Closed Sundays
Buying Office: Monday, Tuesday, Thursday, Friday, 10 am – 4:30 pm
We do not take appointments for the buying office but please call ahead for details. Appraisals for insurance purposes are by appointment only so please call ahead for scheduling.
Phone Numbers