Shops on Libbie and Grove go virtual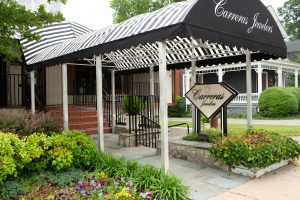 Note: The information below is based on the most available information but is subject to change.
Libbie and Grove is a thriving section of Richmond, and businesses continue to operate despite the challenges of the COVID-19 pandemic. Many businesses have had to adjust the way that they operate, but they are continuing to offers valuable services to customers.
"We realize these are tough times, but we are excited that businesses around Libbie and Grove are still functioning," said Rejena Carreras, owner of Carreras Jewelers. "You can get food at a local restaurant or shop online at the multiple boutique stores. It's a great way to support our community."
Here is a list of how the shops on Libbie and Grove are operating:
Carreras – Open online here with free shipping. Purchases made through our website are completely returnable. (Note that we do reserve the right to cancel orders for "misuse" of this policy. Please read the returns policy on our website for details) We would be glad to talk to, email or or text you about pieces on our website, and send any additional information or images that may help you with your purchase. Also, purchase a gift card now until we reopen and we will add 15% extra to it.
1z, 2z, 3z – Shop online here, home delivery and free shipping available.
Apothec – Shop online here, curbside pickup, home delivery, and shipping available.
Alton Lane – Shop online here.
Beijing on Grove – Delivery available. Visit their website here.
Bliss – Shop their Instagram! @bliss5812
Caturra on Grove – Temporarily closed.
CCH Collection – Shop online here.
Continental – Available for take out. Visit their website here.
Fraiche – Offering free local delivery on purchases over $50 within a 15-mile radius of Fraiche and curbside pickup available during 11-4pm, Monday-Saturday. If you need anything please don't hesitate to call: (804) 282-4282, or send an email: contact@fraichehome.net Shop online here.
Gearharts – Temporarily Closed
Gelati Celesti – Order online for pick-up here.
Hampton House – Shop online here.
Irresistibles – Shop their social media and online here. Free shipping and door delivery available
J Emerson Fine Wines & Cheese – Open and practicing social distancing. Curbside pick-up available. Visit their website here.
Jack Brown's – Menu available for pick-up under tents and delivery. Visit them online to order here.
Kamborian Rugs – Shop online here
Levy's – Offering Delivery and Shipping options! To talk or text dial 804-840-6714
Libbie Market – Open 7 days a week and for customers who would prefer to stay at home, they offer online shopping, with delivery or curbside pick-up, through their website here.
Mango – Temporarily closed. If you'd like to support your stylist while they are closed order yourself a bad hair day hat from here. It's the perfect way to not stress about your hair and 50% of the proceeds will be donated to the livelihood of their team members. Be sure to select Mango Salon at check out.⁠
Montante – Open Monday – Friday 10am – 4pm for essential appointments. Visit their website here.
Nellie George – Shop their Instagram! @shopnelliegeorge
On U – Shop online with free shipping here
Palani Drive – Open for to-go orders with new hours. Visit them online here.
Palette – Available help with home projects & paint projects by calling 804-716-1742. Shipping paint for Free. Delivering art (to try or buy) to your home. More information on their website and social media.
Paper Plus – Follow them on Instagram @paperplusongrove
Peter Blair – Shop online here.
Pilar and Peacock – Follow their social media and visit them online here.
Scents of Serenity – Temporarily closed. Gift cards available here.
Shaheen, Ruth, Martin & Fonville Real Estate – Open and has the ability to show properties virtually. Visit their listings online here!
Taste – Curbside pickup and delivery available. Visit their website here.
Thistles – Shop online here
Zazoli Sweets – Open limited hours for curbside pick-up. Free Delivery. Shop online here.