Insurance Appraisals
Appraising is a complex procedure that must be performed by professionals who are trained in the appraisal sciences. Carreras Jewelers is staffed by Certified Gemologists and Certified Gemologist Appraisers.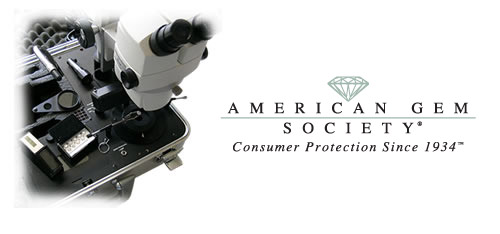 A Certified Gemologist Jewelry Appraiser has earned the highest appraisal title awarded by the American Gem Society. They are the best in the business; they meet or exceed AGS stringent guidelines. With the aid of a fully equipped Accredited Gem Laboratory, our Certified Gemologist Appraisers are able to accurately determine the value of your most precious keepsakes. Why do you need an appraisal? Most insurance companies require an appraisal before they issue a policy, you might need one for tax purposes, or maybe you've always wondered what that old family heirloom of yours is worth. By choosing an AGS-certified Appraiser, you can rest assured that you're working with a professional who has been trained and certified. Our appraiser will thoroughly inspect your jewelry and get you a value that is as accurate as possible.
Our Certified Jewelry Appraiser can give you a fair and accurate appraisal for:
Insurance to cover loss, damage or theft
Estate tax evaluation
Value comparison
Dissolution of marriage (divorce)
Collateral
Liquidation
Metal prices can fluctuate quite dramatically. We recommend getting your jewelry appraised by us every three to five years to update your insurance policy so you will be covered in the case of loss, or to get a measurement on your investment.
Contact us today to speak with our Certified Gemologist Appraisers or to make an appointment for a jewelry appraisal.