Lika Behar finds inspiration in Turkish roots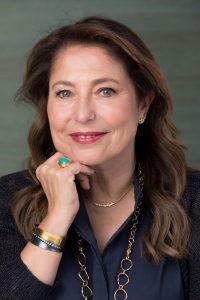 Lika Behar's jewelry combines a modern aesthetic with ancient sensibilities. The jewelry mingles gemstones, gold and silver with specialized craftsmanship, giving the pieces a unique style and texture.
Behar traces the inspiration for her designs back to Istanbul, Turkey, where she was born. The region is the historical crossroads between Europe and the Middle East and has a tradition of unique architectural and artistic designs. As a child, she wandered the streets of the ancient city and explored the Grand Bazaar, one of the oldest covered markets in the world. The market has thousands of booths where artisans displayed their unique designs. Behar would soak up the sights and smells of the market almost on a daily basis.
Her father and grandfather added to the stimulation. They owned a shop in Istanbul that bought and sold ancient coins and jewelry. Behar spent large amounts of time at the shop during her formative years and studied the ancient designs.
At a young age, Behar came to the United States where she studied economics and political science at New York University. After college, Behar worked in banking but eventually landed in the children's fashion world. But her roots in the jewelry business kept calling her. She saw inspiration everywhere and wanted to bring her unique sense of style to a larger audience. In 2008, she launched the Lika Behar Collection. She developed a line of jewelry and partnered with jewelry stores across the country to carry her product line.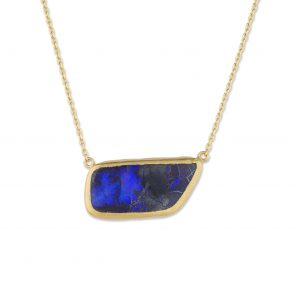 Behar has always been a worldly woman — she speaks four languages: Turkish, English, French and Spanish — and her jewelry reflects this fact. Her pieces are primarily crafted in Turkey, but the stones mostly come from the United States. All of the stones are ethically sourced, and Behar makes certain to only purchase stones from reputable dealers.
Since its formation, the business has grown, and she now employees a staff of family and friends who help turn her visions into reality. The jewelry is inspired by ancient designs but is modern and wearable. Her pieces are suitable for a business lunch or a night on the town. They are casual yet glimmer with sophistication. The designs are made using techniques that were common during Greek and Byzantine times, and the silver is blackened similar to the way artifacts are discovered at architectural sites.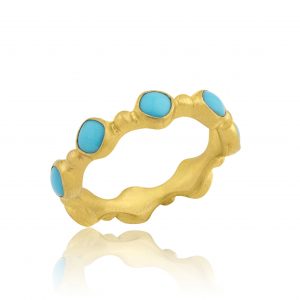 Her unique designs have been noticed within the jewelry business, and her collection has received numerous awards. She has been a Jewelers' Choice Finalist and received recognition from the Cultured Pearl Association. Her designs were a finalist for both the Jewelry Industry Authority awards and InStore Design awards.
"I am truly honored and humbled by the variety, frequency, and the sheer amount of awards I have received over the short 12 years my work has been in the marketplace," Behar said. "Most if not all of these awards were bestowed on Lika Behar Collection by our peers in our wonderful jewelry industry."