Belle Etoile Trunk Show!
February 7, 2018 - February 14, 2018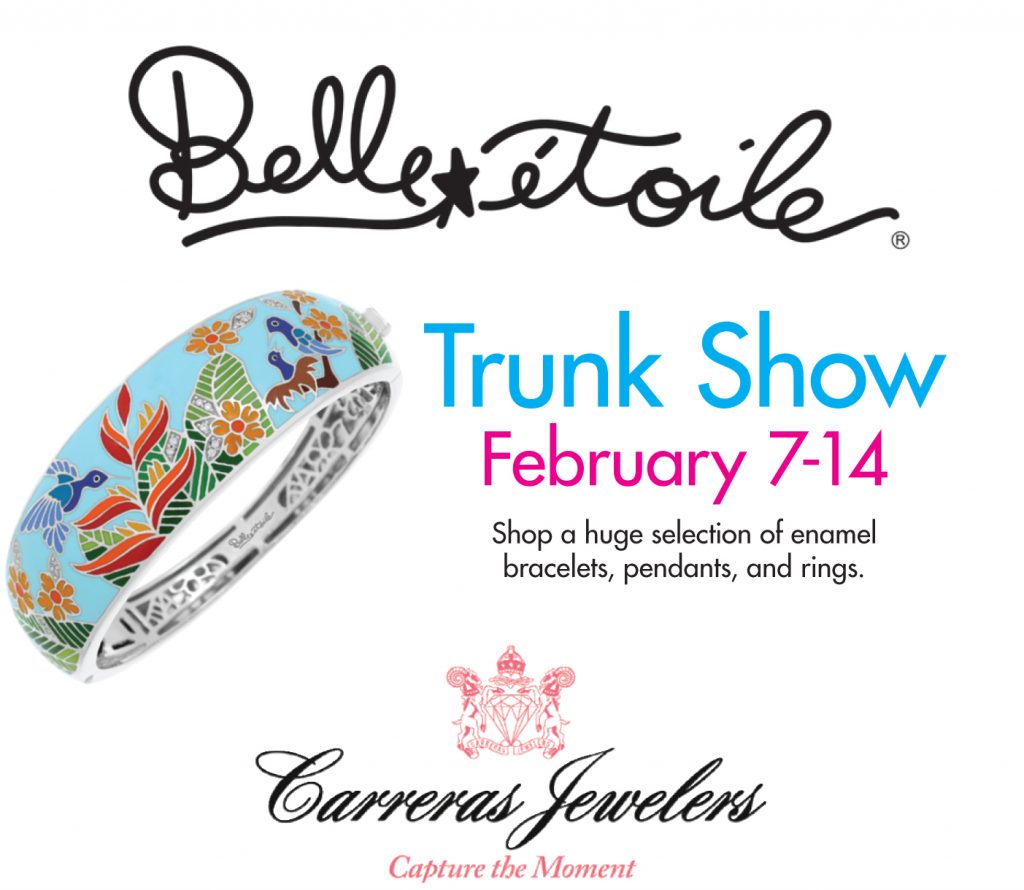 In French, Belle Étoile means beautiful star. That is why a delightful radiance permeates throughout all their creations. Designed to reflect the latest European fashion trends, our dazzling selection of exquisite jewelry enhances the lifestyle of the modern woman. Belle Étoile adheres to the philosophy of combining natural beauty and grace with the marriage of high-quality craftsmanship and outstanding designs to give you the fun, beauty, and excellence that you expect from Belle Étoile.
Stop by our store Feb 7th – 14th and shop a large selection of collections from Belle Etoile.