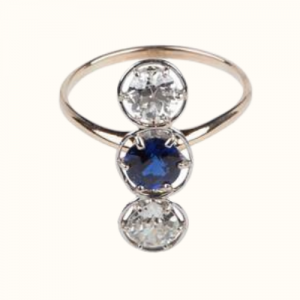 April 2021: Sapphire & Diamond Estate Ring Redesign
Our next "Redesign & Restyling" featured piece is courtesy of Carreras Jewelers' Sales Manager, Sally.
This project truly makes us gush with pride! Sally's client decided to repurpose a sapphire and diamond estate ring she purchased from Carreras Jewelers in 2016.
This Edwardian platinum & 18k yellow gold three stone ring featured a central 0.81 carat blue sapphire and a pair of old European cut diamonds (which equal 0.90 carat total weight and are K-L in color and VS in clarity). The gemstones were placed in six prong settings with a platinum wire halo and 18k yellow gold shank.
The client brought us the ring, along with two smaller diamonds she also owned and asked us to transfer the stones into a new necklace.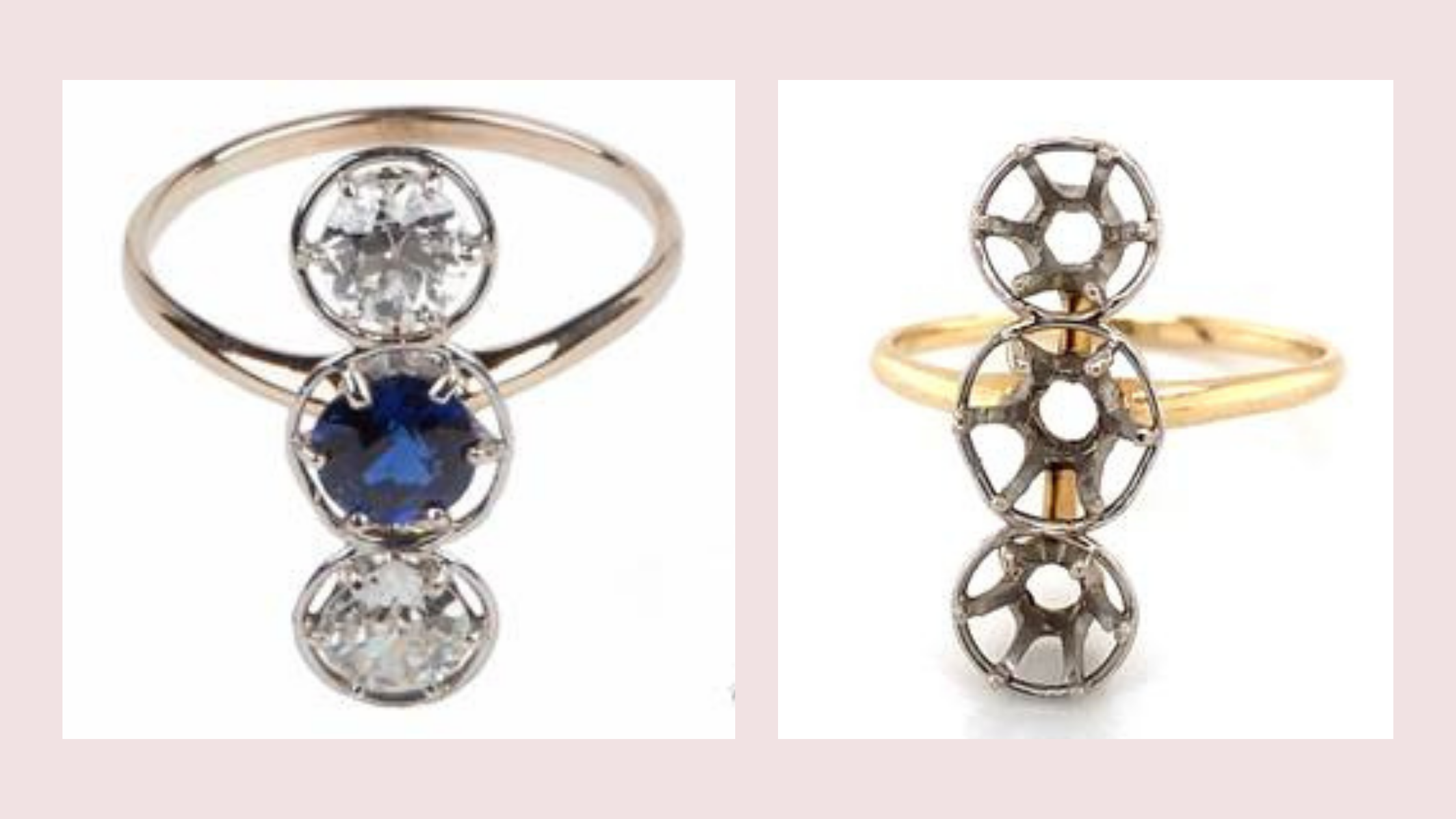 One of our premier designers, Gumuchian (made for women, by women) did just that—isn't it exquisite? It's a custom platinum "diamonds by the inch" style necklace. Take a look at this redesigned elegance!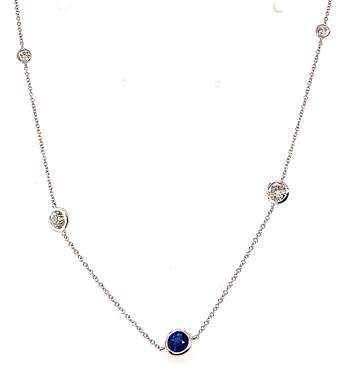 Do you have a vintage, collected piece that is sentimentally important to you, or maybe has some elements in beautiful condition? We're here to help you restyle those elements so they can truly sparkle in a new, yet timeless fashion.
With our redesign/restyling services, your precious stones can be repurposed to preserve the elements you love, while creating the designer piece of jewelry of your dreams!
Call or text us at 804-282-7018 to discuss your individual pieces today.